The CMS80 turns garden waste into valuable mulch. CMS80T - for use with trailers. The CMS80 is powered by a 13hp V Twin OHV Briggs and Stratton Vanguard. It chips logs and branches up to 80 mm whilst the mulching hopper takes the leaves and smaller materials. The chipper hopper has built in anti- kick back. The CMS80T exceeds ADR and can be legally towed anywhere in Australia at a maximum speed of 80km/h. The CMS80 comes standard with a 45mm perforated screen and an optional 6mm, 9mm, 30mm screen for small material and a 62mm screen for larger material.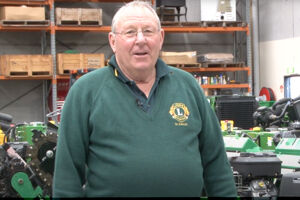 Lions Club of Glenroy illustrates benefits of the CMS80
Jeff Thomas from the Lions Club of Glenroy compares their experience with the Red Roo CMS80 Chipper Mulcher Shredder and a competitor's product. Jeff clearly favours the CMS80 and speaks highly of the benefits of this Red Roo Product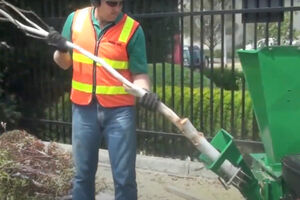 CMS80 Demonstration
This video demonstrates the chipping power of the CMS80 Chipper Mulcher Shredder when chipping a 80mm diameter timber branch. This compact machine is ideal for residential applications.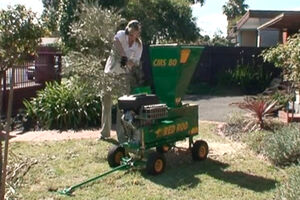 The Versatile Red Roo Chipper Mulcher Shredder CMS80
This video is a demonstration of the capabilities of the Red Roo CMS80 Chipper Mulcher Shredder in a number of applications which include professional, residential and farming.