The Red Tooth Sharpening System is a simple and cost effective way of sharpening your Red Teeth. Save time, money and maintenance by using the Red Tooth Sharpening System.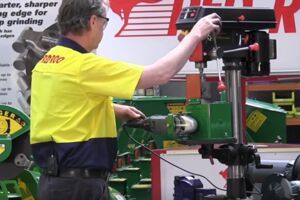 How to sharpen your Red Tooth.
Demonstration on how quick and simple it is to sharpen the signature Red Tooth style teeth for Red Roo Stump Grinders. The process involves removal of the Stump Grinding Teeth, the sharpening procedures and the installation of the teeth back on to the Stump Grinder.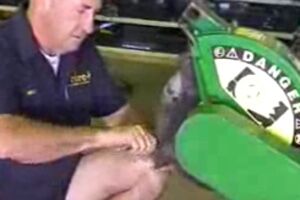 Red Tooth Sharpening Procedure
The sharpening procedure in this video is recommended by a highly experienced member of the Australian Hire and Rental Industry and delivers the best performance of the Red Tooth on Red Roo Stump Grinders