The Hydraulic Walk Behind Mower FW15 provides a narrow footprint for trimming around trees and planter beds. One hand operation is comfortable with adjustable speed control. The handlebars are adjustable with four positions for operator comfort. The unit has a 32" compact fully-commercial, fabricated, reinforced, steel deck with dual timed cutting blades. Height adjustment is spring assisted, single adjustment point lever for easy cut height adjustment. Maneuverable and easy to operate, this unit will become a crew favourite.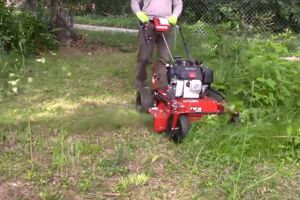 Tall Weeds
This video which is titled "FW15 v Tall Weeds" provides a demonstration of the capability of the Hydraulic Walk Behind Mower F15 in mowing Tall Weeds.In forward and reverse, the FW15 provides smooth traction for sloping terrain and precise trimming. The FW15 makes difficult lawn and grass mowing a breeze. If you are looking for a Commercial Grade Mower then contact Red Roo.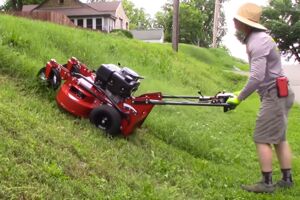 Hill Climb
In this video the user operates the Hydraulic Walk Behind Mower FW15 to cut thick grass on a steep hill. The user comments that the FW15 is better at climbing the Hill than he was. What is also impressive is the high level of supporting comments from other owners who provide an overwhelming endorsement of the capabilities of the FW15. Be sure to check out the video.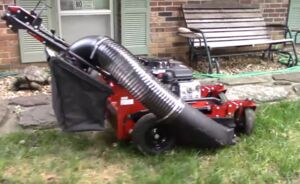 Grass Catching Option
The demonstrator is using the Catcher or bagging option available with the Hydraulic Walk behind Mower F15 for the first time and is very happy with the results