The Red Roo 660 Wood Chipper is the ideal choice when a powerful compact machine is required. This woodchipper is powered by a 26.5 EFI (20kw) Kohler Command petrol engine. Digital Auto-Feed controls the feed rate of the timber based on engine speed. Double edged knives are easily flipped providing a second cutting edge when needed. The 660 weighs less than 750kgs, and has the thickess chipping disc in its class.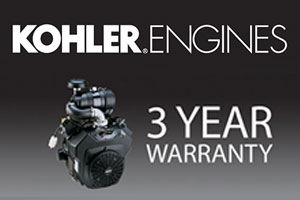 Kohler Command Pro EFI Engine
The Kohler Command Pro EFI Engine has no choke and starts like your car. Just turn the key and go. Also it has no carburettor which means less downtime. Advanced sensor technology allows the engine to optimise performance by adapting to operating conditions and the EFI Diagnostic Software provides instant data on engine performance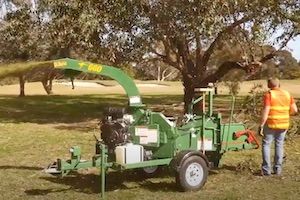 150mm (6) Woodchipper in Action
Red Roo 660 Woodchipper has a well earned reputation in the demanding Hire and Rental Industry. This 150mm (6") woodchipper has a gross vehicle mass of less than 750KG, and complies with all Australian and New Zealand road design regulations. Equipped with a 26.5HP / 747cc electronically fuel injected Kohler twin cylinder engine.