The Red Roo CMS100 is manufactured ready to tow on the road. Mudguards, quick release tow coupling, and flexible suspension is standard. The spare tyre is an optional extra. The CMS100 is powered by a 31hp V-Twin Briggs & Stratton Vanguard petrol engine. The CMS100 chipping hopper chips branches up to 100mm (4") in diamter, and the mulching hopper shreds smaller leaves and branches up to 50mm (2"). The CMS100 comes standard with a 45mm discharge screen and an optional 30mm screen for small material and a 62mm screen for larger material.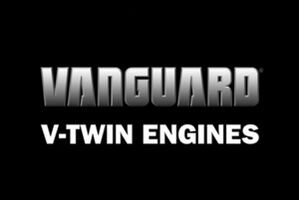 Briggs & Stratton Commercial Power
This impressive video by Briggs & Stratton demonstrates the extensive capability of Briggs& Stratton in designing and manufacturing the Vanguard Petrol Engine. It shows the leading edge technology adopted by Briggs & Stratton and also their design philosophy. Briggs & Stratton are a market leader in their field which is one of the many reasons is why the CMS100 is a best seller in the market.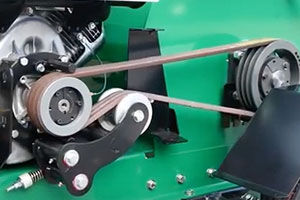 New Development - No Centrifugal Clutch
A centrifugal clutch is an automatic clutch that uses centrifugal force to operate. The centrifugal clutch on the CMS100 has now been replaced and its operation can be best illustrated by viewing this video. Other features include, precision engineered parts utilising laser cutting and CNC equipment, all proven wear points reinforced, electric start and a powder coated finish.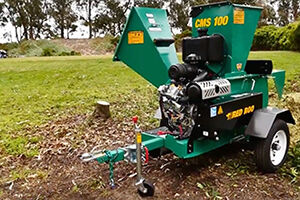 CMS100 - Big Performance, Proven Reliability
The Red Roo CMS100 Chipper Mulcher Shredder turns garden waste into valuable mulch. This machine chips branches up to 100mm (4") in diameter, with leaves and smaller branches up to 50mm (2") in diameter processed through the mulcher hopper. The CMS100's robust design makes it ideal for professional gardeners, nurseries and the rental industry. The capability of the CMS100 can be best illustrated by viewing this video.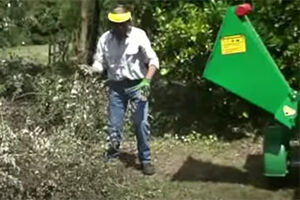 The Smart Way to Take Care of Garden Waste
Dennis Dawson illustrates on this video how the CMS100 can be effectively utilised. He says "If you have a load of garden waste to get rid of, the smart and environmentally sensitive answer is to have it converted into fine mulch which you can then reuse in your garden" and then demonstrates the CMS100 in operation clearing a substantial amount of vegetation.
RED ROO CMS100 - A LOVE STORY
Read the brilliant and entertaining story by Jimmy Bua regarding the very positive experiences of Southern Beaches Community Garden with the CMS100.
Our thanks to Jimmy and Southern Beaches Community Garden for this article.