The SP5014NTX couples the industry's best hydraulic controlled self-propelled grinder with the versatility of a rubber track undercarriage. The SP5014NTX is available with two engine options including a 35HP & 37HPEFI Briggs & Stratton Vanguard (petrol), and 33HP Kubota Liquid Cooled (diesel). The SP5014NTX is available with lever controls, or wireless remote control. This unit incorporates an expanding rubber high track system that incorporates multiple idler rollers and spring tensioning to keep the track at optimal efficiency. This expanding track system provides high floatation to minimize ground pressure and disturbance while providing a stable grinding platform and excellent traction.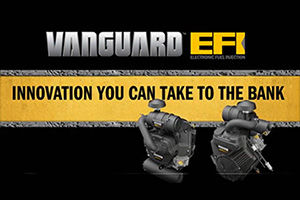 Innovative 37HP Engine
The Red Roo SP5014NTX Stump Grinder now features a 37HP Engine with Electronic Fuel Injection (EFI). Innovation isn't about making a machine different. It is about making it better, faster, more efficient and practical. The customer now has a significantly enhanced user experience which is engineered to work on the most challenging applications in the most challenging environments.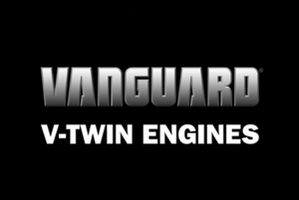 Vanguard Engines - Engineering Excellence
The manufacturing system for Vanguard V-Twin engines are built on the system of Process, People and Product. Strict adherence to rigid standards produces a finely tuned engine that reliably operates at peak performance with minimum vibration. Vanguard manufacturing is defined by the craftmanship of skilled technicians.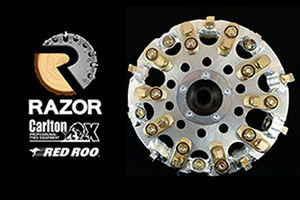 Razor Cutting (Best In Class)
This video introduces the Razor Cutting System which is Best in Class. The Carlton Razor Stump Cutting Razor System was designed by JP Carlton who have over 70 years of stump grinding experience. The Razor Cutting head has a higher cutting efficiency,longer tool life and reduced maintenance. The Razor Cutting System is a very effective and efficient stump removal tool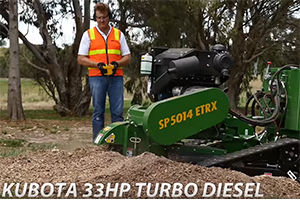 VERSATILE REMOTE CONTROL
This video demonstrates the versatility of the remote control functionality of the Red Roo SP5014NTX Stump Grinder. The remote control function allows the operator to capture the full utilisation of the 127cm(50") cutting arc of the Red Roo SP5014NTX Stump Grinder and to use the Stump Grinder on projects where it is vital to have a full and unhindered view of the grinding process.
GOLD COAST STUMP GRINDERS

This is a quote from the Instagram page of Gold Coast Stump Grinders. Please visit their Instagram site for an amazing set of images for Stump Grinders."Uneven and steep surfaces are no trouble at all for our Red Roo 5014 - here we successfully removed this extra large hardwood tree stump and surrounding root system in under an hour for our happy customer on the Gold Coast.